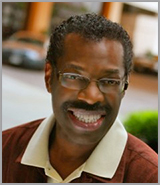 Having an entrepreneurial spirit for so many years, I am thankful to have stayed in the race and pressed on towards the mark of the high calling. Throughout my entire life, God has made Himself known unto me; however, I did not recognize all that He was doing mainly because I had my own agenda. It is obvious now that I had to learn how to let God have control of every situation of my life! Because of the direction of my life and all that was taking place years ago, my mind would not allow me to do anything other than doing it "my way." This became the norm for me and so I went through life with that type of driven mentality.
After many, many years of traditionally praying, asking, believing and still "doing it my way," God finally stepped in to turn what I was doing around for my good and for His glory.
In September of 1995, while working for the State of Texas, I experienced the most devastating episode (I felt) of my life. God had a plan! I did not know the full extent of it then, but now I see the blessing. I lost my government job of 25+ years and my whole life turned upside down instantly. It was at this time I made the decision to really start my own business. I did not realize I would return to the State that following February of 1996 in another position, which was much better and more rewarding than the previous one. In addition, keeping my tenure with the State, I was able to retire with 31 years of State service. A true blessing indeed; however, I also started my travel business in February of 1996. Having a strong passion and enjoyment for travel along with the finer things of life (luxury), I embarked on an ever-intriguing journey to experience what the world of travel had to offer. And after experiencing such a wonderful, eye-opening trip to the Caribbean a few years ago, my inner being became aware of and connected with my true desire.
I went through many changes of ups and downs, becoming so disgusted, discouraged, losing the desire to even do travel, not doing it for a full year and almost giving up completely. These indeed were trying times for me and for the business. Nonetheless, I am thankful to say that I stood the course and stayed in the race inspite of the ups and downs. I pulled myself up and continued to press forward. Determination makes a difference!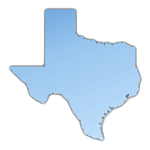 Now, because of my determination to succeed and approaching a 15-year milestone, the business has transformed into the dream I had for it several years back. My makeup is and has always been for the taste of luxury. That is why the emphasis of the business, though always leaning in that direction has finally evolved. I have applied that taste of luxury to travel since it is by far, where I experience the greatest of pleasure and enjoyment. In addition, recognizing a God-given ability to communicate well with people and to treat them with the utmost respect and sincerity, which are my instilled life values as well as my natural character, with God's help, I have come into my purpose and discovered His will for my life. Without God, Jesus and the Holy Spirit guiding my life and life decisions, I would be nothing and unable to do anything. However, I now truly know that with God all things are possible (Mark 10:27 KJV). I believe it and am not ashamed to say it!
The business and I have undergone a complete makeover. The new name of the business portrays the very essence of the direction of the business and a clear picture of my new vision. The result of all that has transpired is the birth of Five Star Caribbean Travel LLC and now Ultra World Travels, where the best of the world awaits!
Expect it! Receive it!
---
The interview with Brian Tracy, Chairman and CEO of Brian Tracy International,
Professional Speaker, Best Selling Author, Entrepreneur and Success Expert
aired March 2014 on ABC, NBC, CBS and FOX affiliates across the country!
Click below to hear the answer to a very important question from Brian Tracy: